Are you an OCD "planner" like me?
Infertility got you down?
Have tons of awesome ideas for your future baby, but you're just not getting pregnant?
Have no fear!
You, my friend, are lucky. Those Fertile Myrtle's that wish to be pregnant, blink, and are - have NOTHING on you! The longer your "infertility" takes - the more time you have to PLAN! What is there to plan, you ask? Let me show you!
First and foremost - how (and when) are you going to announce? If you're like me, you're going to do it in a BIG WAY and probably earlier than most. If you're private, you may come up with a more subtle way to share the big news. The point is - you have TIME to come up with the perfect, "We're pregnant!" announcement that fits you as a couple.
Your pregnancy journal/scrapbook. How boring is a 9-month pregnancy journey, without a little back story! Lucky for you, my friend, your readers will be engaged before they even GET to your BFP! You will have more tales of tears, heartache, and pain than War & Peace! Your audience will be captivated, and just begging for a happy ending.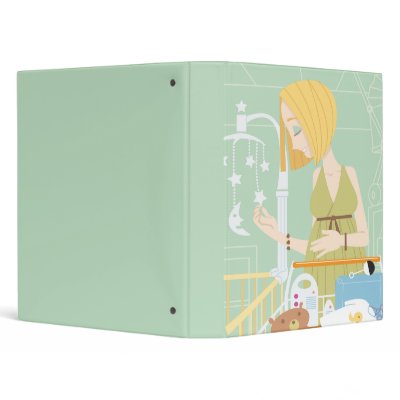 A gender reveal party! All the craze, these are a great way to get your friends and family involved in one of the most special parts of pregnancy - finding out the sex of your little baking bundle. You will have PLENTY of time to make sure every detail of this beautiful occasion is perfect.
Photo shoots! There are so many beautiful, document-worthy times, from conception through birth, and beyond! Start researching photographers. You may want a photo session soon after you find out you're pregnant to capture the joy that you both feel. You will also most likely want to do weekly photos of your growing belly - these are probably better left up to Daddy, but you can start thinking about where you'd like to take these pictures, and in what outfit (hopefully one that will grow with you!). You will definitely want to have some professional pictures taken when you're closer to your due date, and of course a newborn photo shoot! Let's not forget monthly pics of your little one! These are very trendy right now, and a GREAT way to capture the first year.
The birth! Hospital or at home? Water birth? Labor ball? Medicated or natural? So many things can change in the drop of a hat during labor, but it is good to go in with a plan - one that you can thoroughly research and discuss with your partner, since you have all the time in the world!
And of course, last but not least - the nursery. You'll be able to let your imagination run wild with themes, crib bedding, wall colors and art.
Let's not forget - your registry, your baby shower, whether or not you will have Godparents and/or a baptism, and holiday traditions you would like to create for your child.
Those who are "blessed" enough to get pregnant quickly might THINK they have it good. However, for planners like myself - I've actually appreciated the extra time to make sure every detail of my child's beginning will be perfect.